Still struggling with low speed maneuvers & extremely tight turns?
Still "duck walking" your bike or dragging your feet in confined spaces?
Want to gain ultimate control  of you motorcycle?
Then click the "Free Lessons" button and check out 3 video lessons from BJ McMullan, President & CEO of ProRider Motorcycle Training for FREE!
Over 10,000 experienced riders love our training! Feel free to share with you fellow rider.  I would love to get this in the hands of as many riders as possible.
Interested in attending one of our classes?
Watch The Video
Don't miss out on this amazing deal!
Paul Harper
ProRider Central Texas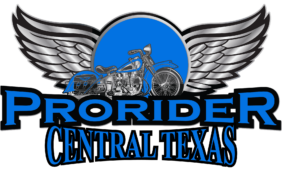 Follow Us On Social Media
PRORIDER CENTRAL TEXAS, LLC