LOSE THE FEAR OF DROPPING YOUR MOTORCYCLE!
Slow Speed Drops are totally different from stopped tip overs, and will happen sooner or later.
Protect the Value, Appearance, and Functionality of your Factory Parts.
Master Advanced Riding Skills that can save your life without fearing dropping your motorcycle.
Its your life, your investment, and your choice!
Click on button below to visit Motorcycle Drop Guards website
(Use discount code: CtxPro10 for $10 0FF)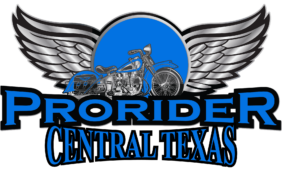 Follow Us On Social Media
PRORIDER CENTRAL TEXAS, LLC